Below are products, services, and tools that I use personally to maximize my health and manage my pain.

When you shop using the links I've provided below, I get a referral bonus from the company. I partner with these companies because I use these products daily and I trust them enough to share with you.
Shopping via these links will give you the same prices and experience as otherwise, so I appreciate your support in using these links.

If you have any questions about these products or how and why I use them, please don't hesitate to reach out! I'd love to help you decide what's best for you.
That oddness over there is a Fascia Blaster. I love this tool and use it several times a week. There are various shapes and sizes (you can see more and learn more on the Fascia Blaster site) and I have them all! The aesthetic benefits are great, but the therapeutic benefits are what drew me to this product. It helps me immensely when it comes to managing the pain and tension in my neck. It also helps me with other aches and such that crop up over my body.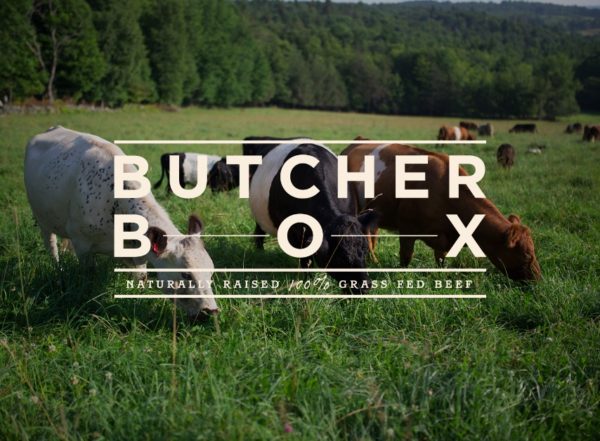 I use Butcher Box to deliver grass fed beef, pastured chicken, and heritage pork right to my door.
Get free bacon for life using my link!
I've been using Zint collagen for several years now and I love it! I started using collagen to help with joint pain and to protect my joints, but the benefits are endless! (Truly, Google it and see for yourself.) I find Zint to be a quality product at a decent price. I also love that it mixes right into anything (cold or hot) and doesn't have a strong flavor. I use this in smoothies, tea, sauces, etc.
I take a LOT of omega 3 fatty acids to help me manage inflammation and I really love this particular product. The best part? No nasty fish burps!
CBD is one of the main things I use to help control my pain. I have a whole blog post all about it! I've tried many brands and Soul CBD is my absolute favorite. It's effective, it tastes good, and it's a very clean product derived from hemp. They also offer bath bombs and topical ointments.
Home & Personal Care Products
For the longest time I didn't take into consideration the affects my household cleaners and personal care products were having on my health. Now I know better and so I do better! Making sure you're using clean products on your body and around your home does wonders for your overall health and wellness, which then translates to your ability to care for yourself and manage your pain.
I love this product line and how insanely clean the ingredients are.
Please use coupon code grln6lgkmv to enjoy a discount.
Monat is the product line I use for my haircare. Not only is the line clean and healthy, it's incredible effective. Nothing has ever worked this well for my hair. (A word to the wise, don't use the Intense Repair products unless you are bald. Seriously. Don't. If you are bald, then seriously do.)